ON DEMAND STUDIO HIRE
The Noisefloor can be booked on demand, for last minute or less regular sessions. Our base rate is £13 per hour for a DIY session (assistance can be booked separately). Book now.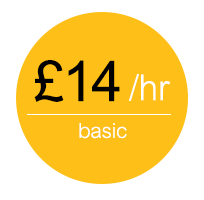 £13 per hour
basic rate
GREAT VALUE MONTHLY MEMBERSHIP
With a Membership scheme at The Noisefloor you can be confident that you've dedicated regular time to your creativity at our fully-equipped, soundproof, comfortable facility. No more worrying about the neighbours or getting distracted by other things! Choose a scheme that suits your budget and schedule for flexible studio time at our best rates every month. You will receive studio credit each month to cover your hours - if you need more time you can upgrade your Membership or book On Demand or PAYG sessions. Minimum membership term is 3 months.


* during opening hours (8am - midnight every day) subject to availability. Minimum membership term: 3 months. Membership doesn't include
assistance
but this can be booked for an additional fee. Please read the
Terms & Conditions
.