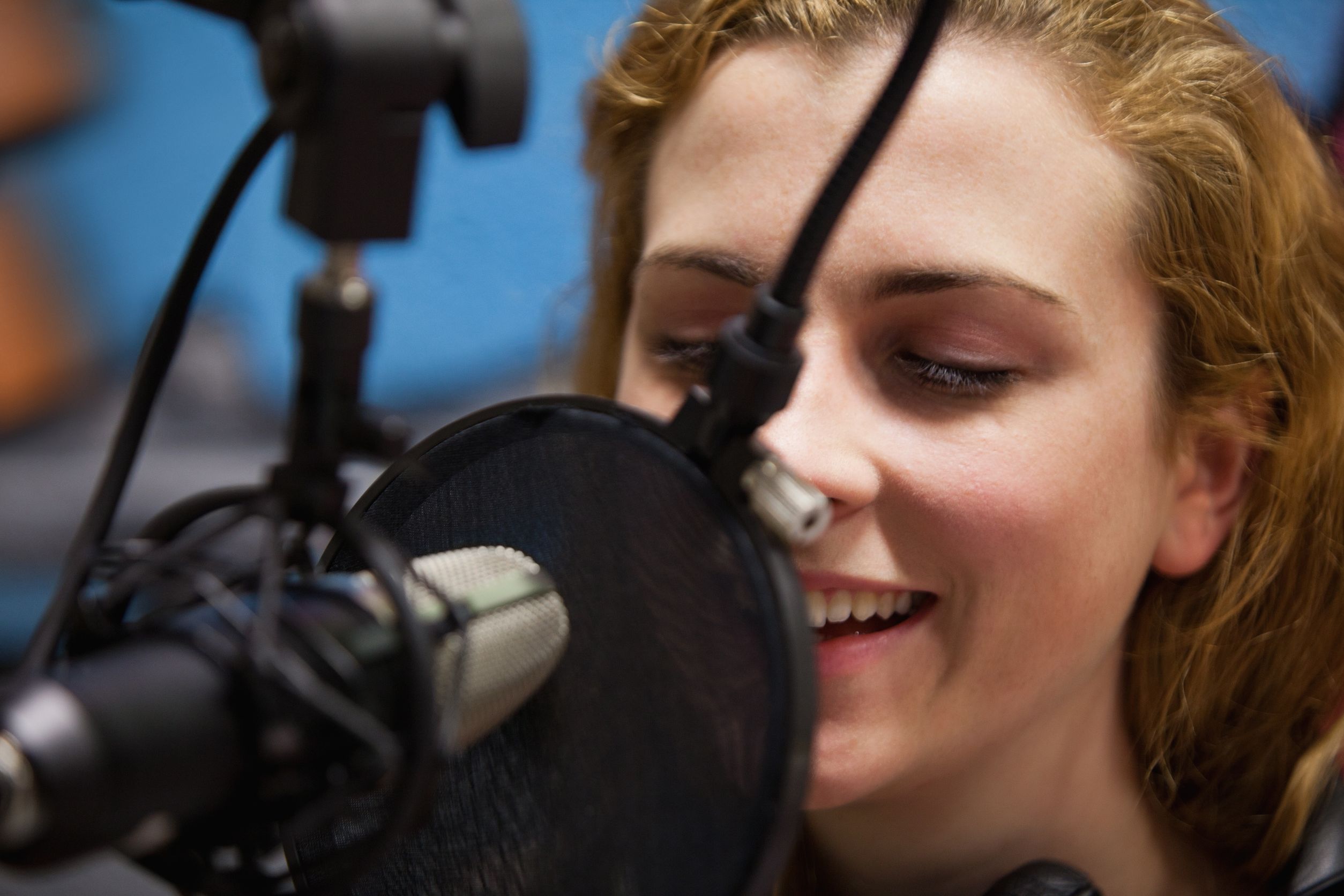 Buy a gift voucher and the recipient can claim their experience when it suits them!
Ready to redeem your voucher? Click here!
Pop star in the making? Karaoke king or queen? Budding songwriter? Leave the shower behind and step up to the microphone! Record your favourite song (or even one of your own) in our professional, friendly music studio. The Noisefloor's recording studio experience is great fun for people of all experience levels.
Fatal error: Uncaught exception 'Less_Exception_Parser' with message 'Expected ')' got '(' in anonymous-file-60.less' in /var/www/vhosts/thenoisefloor.co.uk/httpdocs/wp-content/plugins/so-widgets-bundle/base/inc/lib/Less/Parser.php:2793 Stack trace: #0 /var/www/vhosts/thenoisefloor.co.uk/httpdocs/wp-content/plugins/so-widgets-bundle/base/inc/lib/Less/Parser.php(942): Less_Parser->Error('Expected ')' go...') #1 /var/www/vhosts/thenoisefloor.co.uk/httpdocs/wp-content/plugins/so-widgets-bundle/base/inc/lib/Less/Parser.php(1284): Less_Parser->expectChar(')') #2 /var/www/vhosts/thenoisefloor.co.uk/httpdocs/wp-content/plugins/so-widgets-bundle/base/inc/lib/Less/Parser.php(858): Less_Parser->parseEntitiesUrl() #3 /var/www/vhosts/thenoisefloor.co.uk/httpdocs/wp-content/plugins/so-widgets-bundle/base/inc/lib/Less/Parser.php(1742): Less_Parser->MatchFuncs(Array) #4 /var/www/vhosts/thenoisefloor.co.uk/httpdocs/wp-content/plugins/so-widgets-bundle/base/inc/lib/Less/Parser.php(858): Less_Parser->parseEntity() #5 /var/www/vhosts/thenoi in /var/www/vhosts/thenoisefloor.co.uk/httpdocs/wp-content/plugins/so-widgets-bundle/base/inc/lib/Less/Parser.php on line 2793